March 18, 2021
Dear Gurnee Business Partner:
Today, Governor Pritzker announced a new "Bridge" Phase between the current Phase 4 and Phase 5 of the Restore Illinois Plan and an expansion of vaccine eligibility, beginning April 12, for any Illinois resident 16 and over.
In an update to current Phase 4 guidelines and the new Bridge to Phase 5, individuals with proof of full vaccination or a negative COVID-19 test (PCR) 1-3 days prior to an event or outing do not count against capacity limits. Details of Phase 4 adjustments and the new Bridge Phase can be found here along with the press release from today's announcement.
Barring any significant resurgences in positivity rates, hospitalizations, or mortality, the Bridge will start when 70 percent of Illinois residents over the age of 65 have received at least one vaccine dose; this metric currently stands at 58 percent. Given the current pace of vaccinations in the State, it is estimated that the Bridge phase could be reached within 12-14 days but this is subject to change. After we move into the Bridge phase, a 28-day monitoring period will begin. The State will move into Phase 5 when 50 percent of residents 16 and over have received at least one vaccine dose. The Governor stressed that this trajectory is dependent upon continued progress and no resurgences in the aforementioned metrics.
All regions of the State will move through the Bridge Phase and ultimately to Phase 5 together. The Statewide mask mandate will continue in accordance with CDC guidelines, and Illinoisans are urged to continue practicing the 3 W's – wear a mask, watch your distance, and wash your hands.
Today's news is welcomed and hopeful; thank you for all that you have done, and continue to do, to keep our community healthy and prosperous.
Sincerely,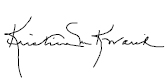 Mayor Kristina M. Kovarik
Village of Gurnee
January 26, 2021
Dear Gurnee Business Partner:
Region 9 Enters Tier 1 Mitigations
We are pleased share to the good news that Region 9 (Lake/McHenry), effective today, is in
Tier 1 Resurgence Mitigations
.
Notably, Tier 1 allows indoor restaurant dining to resume at the lesser of 25% capacity or 25 persons per room, with a maximum table size of four. Meetings/events/gatherings (excluding in-person school or sports) are also allowed with a 25%/25 guest capacity restriction. Additionally, hotels, indoor fitness classes, and offices may be open under Phase 4 rules. A full list of the differences between Tiers 1, 2, and 3 may be found
here
.
In order to move to
Phase 4
, a region must meet the following metrics:
A test positivity rate less <=6.5% for three consecutive days, as measured by the 7-day rolling average; AND
>=20% available staffed ICU hospital beds for three consecutive days, on a 7-day rolling average; AND
No sustained increase in the number of people in the hospital with COVID-19 for seven out of 10 days, on a 7-day average.
The resurgence criteria and region metrics can be found
here
.
---
Small Business Workshops
A series of CARES Act-funded workshops are being offered via Zoom to area small businesses, at no cost, by the
Small Business Development & International Trade Center
at College of Lake County:
Marketing Essentials for Small Business
Tuesdays, February 9, 23 and March 9 | 8 - 10 a.m.
Attend this interactive workshop to learn key marketing fundamentals that you will integrate into your business including an effective, actionable marketing plan.
Watch this video to learn more.
Decision Driven: Closing the Gap Between Analysis & Action
February 15, 17, 19, 23 and 25 at 1 p.m.
Attend this 5-part workshop to address the common pitfalls that prevent leaders from using data to drive decisions and results.
Cyber Security for Small Business
Tuesday, February 16 | 9 – 11 a.m.
Attend this workshop to understand the basic concepts associated with Cyber Security and what a company needs to stay secure.
Bootstrapping for Small Business
Tuesday, February 23 | 8 – 10 a.m.
Before seeking external funding, businesses should consider potentially hidden, internal sources of cash. Learn what will work for your business.
External Funding Options for Small Business
Thursday, February 25 | 8 – 10 a.m.
Discover other funding sources beyond the obvious and how to leverage them to your advantage.
---
Lake County Vaccination Updates
Just a reminder that anyone who lives
or works
in Lake County is eligible to register through the Lake County Health Department's
AllVax
portal to receive the COVID-19 vaccine; however, even if you've registered, you're encouraged to take advantage of any opportunity – for example, through a healthcare provider or pharmacy – to receive the vaccination, and there's no need to remove your account from the AllVax system.
The Lake County Health Department continues vaccinating Phase 1a healthcare personnel by appointment at its Lake County Fairgrounds site; long-term care facility residents are being vaccinated through the federal Pharmacy Partnership Program; and area pharmacies, hospitals, healthcare providers, and other partners are now eligible, as of January 25, to begin Phase 1b in Lake County. Illinois' Phase 1b group includes frontline essential workers and all residents age 65 and over; for details, visit
www.lakecountyil.gov/vaccine
.
Regards,
Ellen Dean
Economic Development Director
Village of Gurnee
---